From class schedules to postcards, stationery to direct mail, commencement packages and much, much more; Conolly Printing has you covered! We have extensive experience working with public and private schools on a variety of products that get important information to your current students and marketing messages to future students.
An elaborate commencement package adds a sense of prestige and importance to the graduation ceremony, making it a momentous event for students, families, and the school community. The printed materials serve as tangible mementos that students can cherish for years to come, reminding them of their educational journey and accomplishments.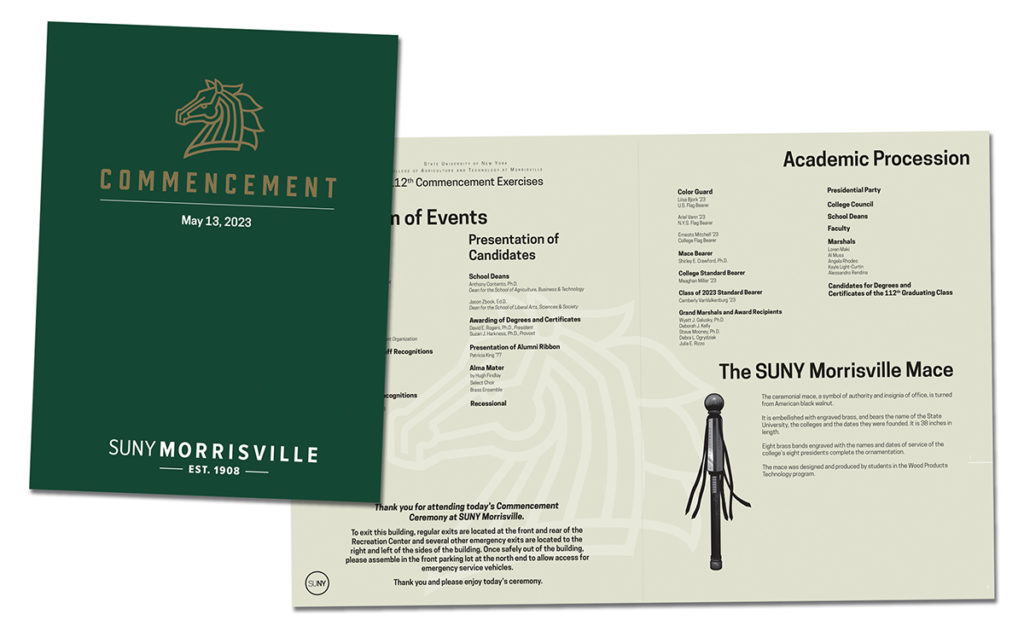 ---
Hosting an open house for a college presents an ideal opportunity to connect with prospective students and their families, and sending out postcards or brochures through traditional mail can greatly enhance the event's impact. By utilizing print materials, you can showcase the college's unique features, campus facilities, and academic offerings in a visually compelling manner. The physicality of postcards or brochures allows recipients to hold tangible reminders of the open house, sparking anticipation and creating a sense of excitement. Moreover, mailing out these materials ensures that important information about the event, such as date, time, and location, is prominently displayed and easily accessible. In an age saturated with digital communication, the act of receiving a physical invitation or brochure adds a personal touch that distinguishes the open house from other events, leaving a lasting impression on prospective students and increasing their likelihood of attending.